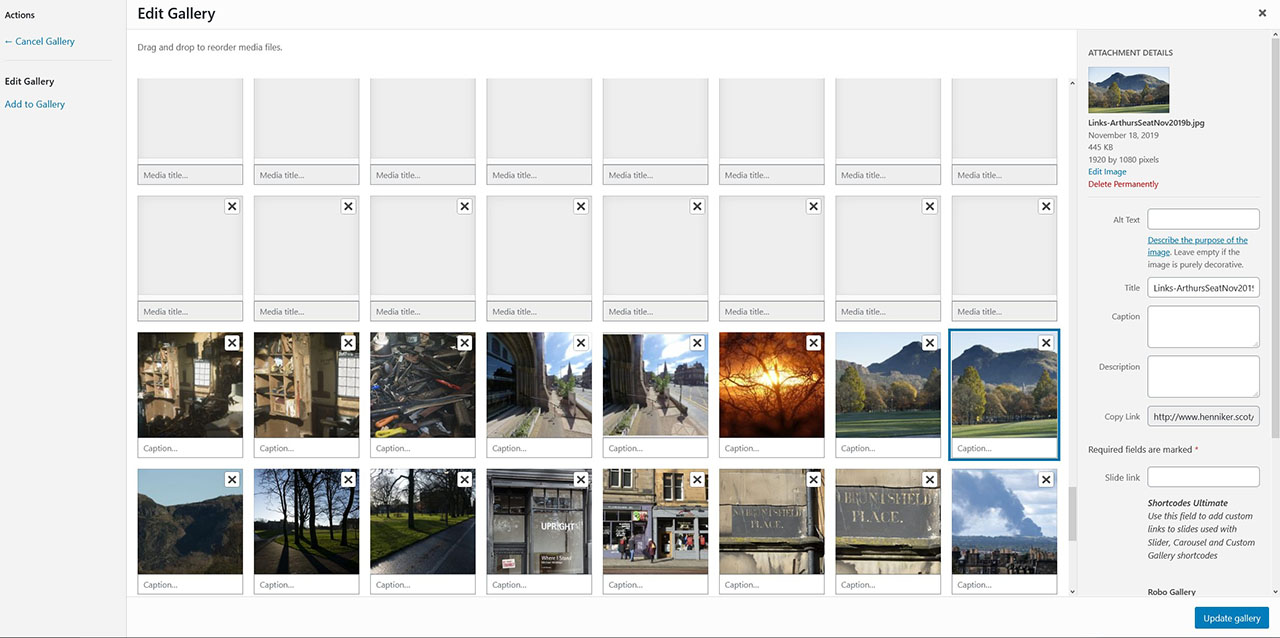 The screenshot above illustrates the blank thumbnails in the Manage Images part of Edit Gallery. The missing images appear when viewing a gallery.
Skip ahead to August update or continue for details of things I've tried already…
Skip ahead to September Update
I've found that the Pentlands – Bonaly gallery has correct thumbnails for the last 40 out of 84 images, missing for example files named:
dragonflies00.jpg
dragonflies01.jpg
dragonflies02.jpg
dragonflies03.jpg
The square thumbnail versions show correctly in Filezilla, e.g. /htdocs/wp-content/uploads/2016/07/dragonflies00-150×150.jpg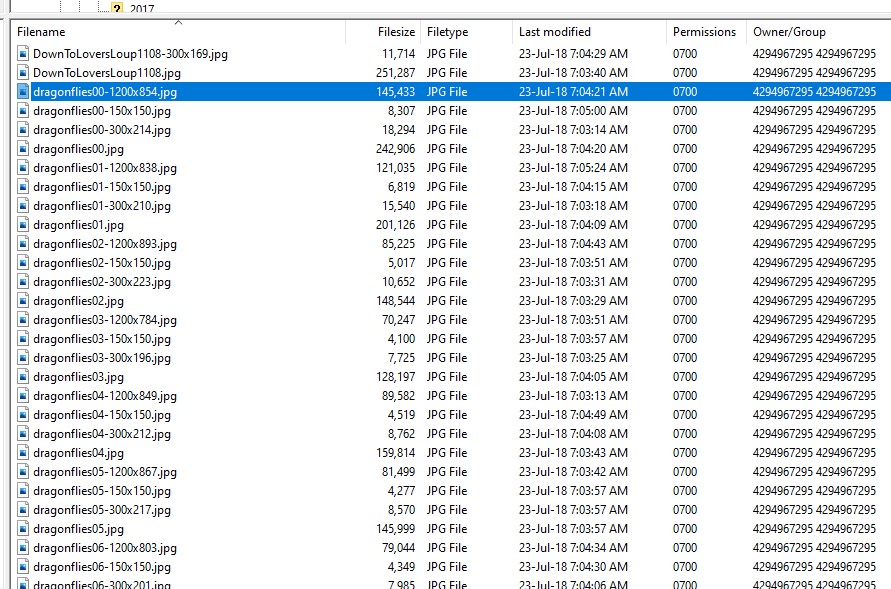 All galleries seem to be affected. The Lauriston gallery Manage Images also shows only the most recently added 40 thumbnails out of 73 total. Other galleries also only show 40 non-blank thumbnails in Manage Images.
Each of the Leith galleries display only the last 40 thumbnails correctly.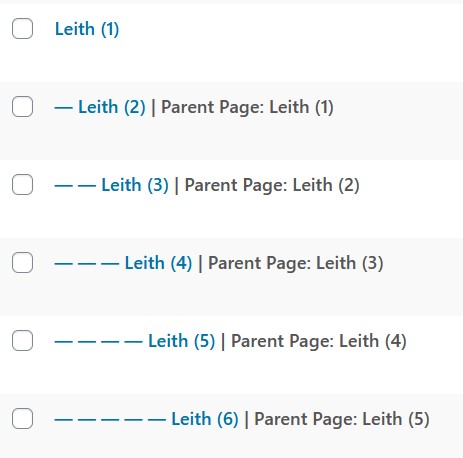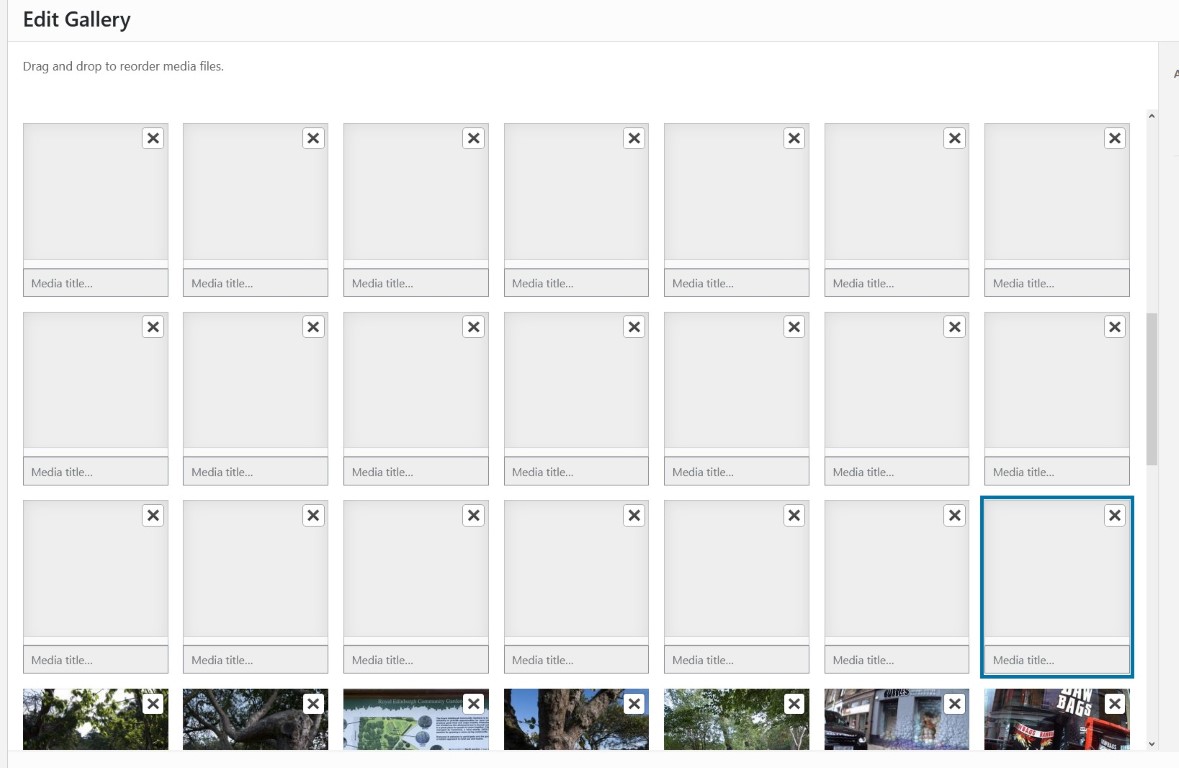 Blank entries can't be identified. There are no error messages. When viewing normally all images are present. Edit Gallery is not currently usable.
I tried disabling all plugins in italics in the list below.
Classic Editor
Comet Cache
Disable Comments
Google XML Sitemaps
Gutenberg
Image Widget RB
Photo Gallery
Robo Gallery 2.8.32
Robo Gallery Key 1.3
Robo Gallery Key 1.5
Shortcodes Ultimate
WP BackItUp Community Edition
WP BackItUp Premium
WP Extended Search
WP Google Search
I am using the Twenty Sixteen theme.
PHP 7.3 is installed on my Fasthosts server.
I also tried using Microsoft Edge instead of Firefox. No difference.
I am using Windows 10 with 18GB RAM.
I also tried Windows 7.
Media Library says it contains 11490 items. (WordPress creates more images in different resolutions.)
Update 4th August 2020
As well as affecting all my existing galleries I tried it with a new one. I suspect there are more than 2 of us having this problem. If other users of Robo Gallery could check Edit Gallery for this issue I would be really grateful.
Update August 21
I've waited weeks for a response to this issue and have found a new problem. I added 4 photos to my Bruntsfield gallery today but it was only showing 1 when viewed on the page with the shortcode. The view of the last 4 in Manage Images was as below ↓
Out of curiosity I added 3 dummy images and now all 4 of my new images show up in the normal view at https://www.henniker.scot/bruntsfield/

The dummy images 1 2 3 don't show up. I have successfully fooled the software into doing what I want.
Of course the original problem remains and remains unanswered, i.e. only the last 40 thumbnails show up in Manage Images.
August 24 Today I've added another 6 photos to the end of the Bruntsfield gallery. I still find it necessary to have 3 dummy images at the end as depicted below. The previous problem is, of course, the blank thumbnails. Currently Robo Gallery can only show the most recent 40 making it impossible to access or edit earlier photos.
As before this problem affects Edit Gallery but not viewing for the end user.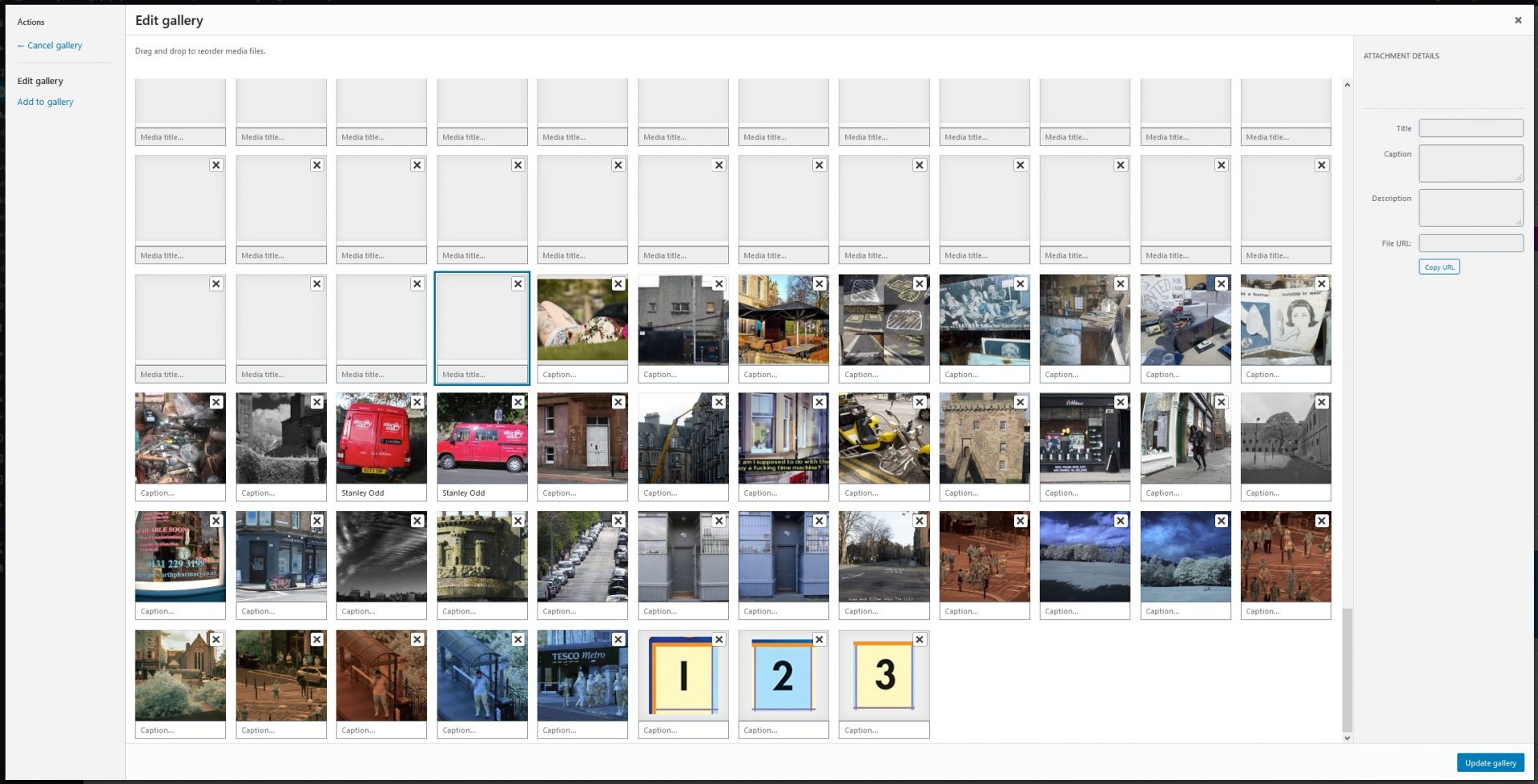 Can anyone show me a screenshot of more than 40 thumbnails in Edit Gallery? If not then this must be an unreported bug and not a fault only affecting 2 or 3 users who have reported it.
September Update
I had two versions installed of Robo Gallery Key 1.3 and 1.5. Previously I tried disabling 1.3 and found it made no difference. Today I deleted 1.3 and the software worked unchanged. I also forced a reinstallation of a freshly downloaded zip file of 1.5 and that made no difference either.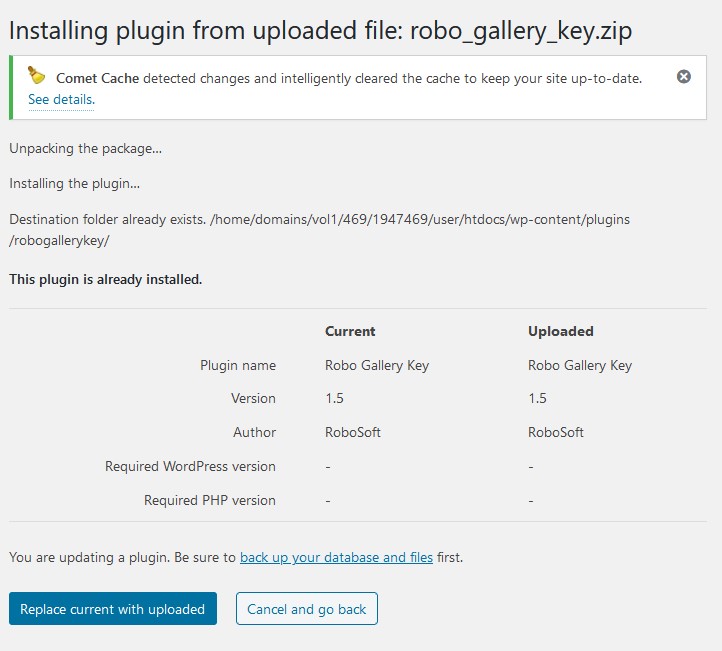 Below are two screenshots displaying before and after images of adding 3 new images to the Princes Street gallery. They're large images but will expand for readability when clicked.